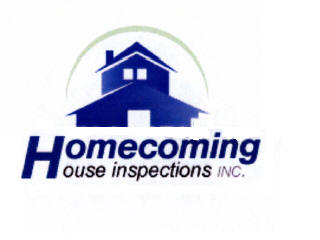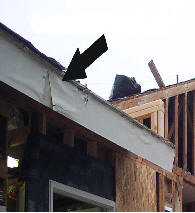 <![if !vml]>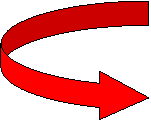 <![endif]><![if !vml]>

<![endif]>
Professional - Confident - Effective - Competent
Our goal is to fairly and accurately report on the condition of the home. Our intention is not to "nitpick", nor do we feel compelled to find problems to justify our existence. At Homecoming House Inspections Inc we strive to keep our findings in perspective for our clients.
A typical inspection takes two to three hours. The exterior of the house is our normal starting point. We inspect the roof and then proceed around the outside of the home. From there, we go into the basement and/or crawl space to examine the major systems of the house. Included are the structure, the heating and air conditioning system, the electrical service fixtures, and plumbing system.
After completing our work in the basement, we go through the rest of the house. We test all of the plumbing fixtures, operate windows and doors, look under sinks, in closets, and go up into the attic. We do not do destructive inspection.
We are sensitive to the privacy of the homeowners and we respect your property. We strive to leave things exactly as we find them.
Should you have any question, please do not hesitate to call.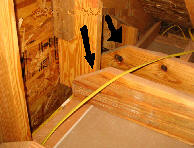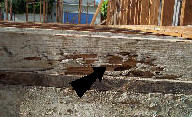 Homecoming House Inspections Inc. is committed towards superior customer service and deserved reputation in the home inspection industry Buying a home is an investment that requires a great deal of thought, careful planning and can be an unexpected expense due to unpredicted construction defects.
Choosing the accurate home inspector who is properly trained and qualified is one of your most important decisions. Calling A Homecoming House Inspections Inc. should be your first step in helping to avoid these problems that will add expenses to your new or old house.
A Homecoming House Inspections Inc. inspects a wide variety of homes from newly constructed to century old homes, semi and detached homes, townhouses and condominiums. Inspections are recommended for the:
Home-buyer: Pre-purchase inspections will help expose any construction defects and/or health and safety issues before closing.
Vendor: Pre-listing inspections will allow the home seller to complete their own repairs and may eliminate last minute negotiation when a offer is received.
Why use Homecoming House Inspections Inc.?
We have no emotional affection to the home and can report confidentially on any issues, concerns or defects, to you, our client.
Our service area: Homecoming House Inspections Inc. routinely inspects homes in the GTA and throughout southern Ontario.